Welcome to the World of AikiSambo
Dynamic Aikisambo by Kenji Nakazawa is a combination of Yoshinkan Aikido techniques and traditional Russian Sambo combat techniques.
Kancho Nakazawa
Kenji Nakazawa was born in 1949 and brought up in Yokohama,Japan. He studied English and French in College and after graduating from Dokkyo University in 1972, worked for Kanagawa Prefectural Police Department. Whilst there, he studied various martial arts.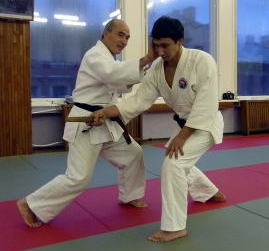 What is AIKISAMBO
Aikisambo is a dynamic art founded by Kancho Kenji Nakazawa by fusing together two forms of martial arts. Yoshinkan Aikido taught by Sensei Gozo Shioda and Sambo learned from Sensei Victor Koga.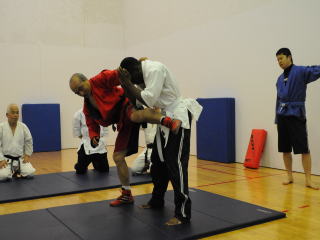 Seminars
Nakazawa Kancho has travelled to many countries like South Africa, Ukraine, USA and other to teach this unique art. Any dojo interested in learning more or wanting to host Kenji Sensei may contact him directly.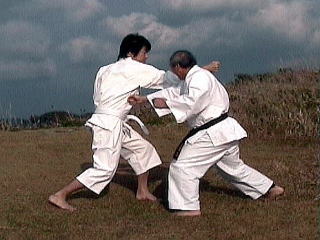 Video
Aikisambo has many unique techniques that make it a dynamic art form. Please see our video page for more of a hands on training approach.
Shinbokukai Schools